Non-Map publications

 The Colorado Ghost Post

The Colorado Ghost Post was created in 1975 to provide a Philatelic outlet to celebrate the Centannial of the State of Colorado. Rusty's Maps had issued a Centennial Poster in 1973 that was successful but stamp and cover collectors needed philatelic souvenirs. Although part of the Rusty's Maps business, it was separate and trade name and Colorado Trademarks were obtained.

   It issued its own stamps, denominated in fractions of a pennyweight of gold -dwt.Au. These were valid for Ghostage. In several cases covers were carried on burros and by horseback with stamps issued by the Colorado Ghost post AND then presented with US stamps for post office mailing.

   It was active from 1975 to 1977 and the remaining stock of covers and stamps sold to a stamp wholesaler who sold it to Steve Datz ( The General Philatelic Corp.)

who then published a spiral bound book to document it.

   I collection was formed and exhibited in 2006 at the ROMPEX show and earned a Vermiel  medal. This was re-exhibited in 2016 at the Rocky Mountain Stamp Show and the Event issued a GHOST POST stamp for the show.

Memrabillia

"Memrabillia" was the tradename of a Business in the early 1990's and a separate tax license. Special covers (Stamps cancelled on envelopes) were issued in that name. There was a storefront for just over a year in Wheat Ridge, Colorado with that name that was like an antique flea market. The name continued with the issuance of covers as part of Rusty's Maps and is retained as part of current accounts. Covers are marked on occasion with that name.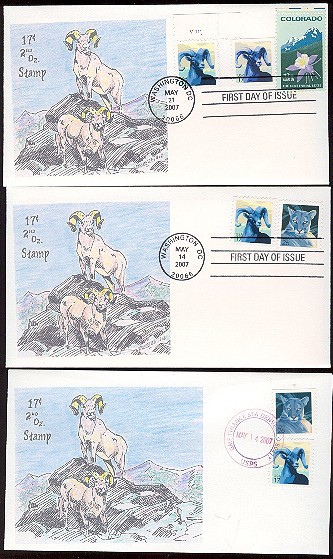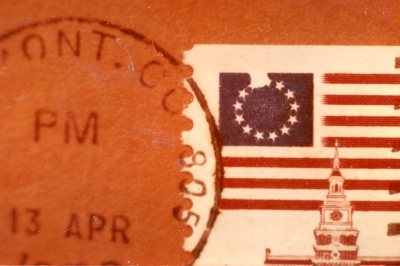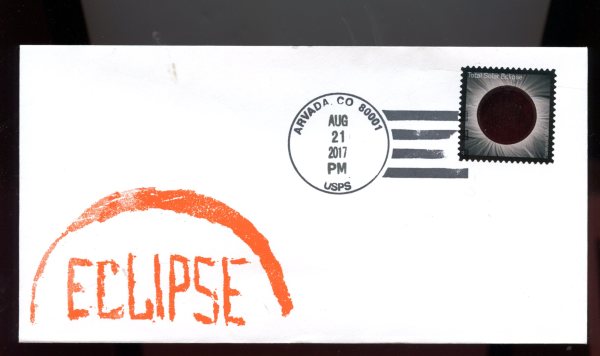 We are active in cover making for the Eclipse stamp postmarks. Using a silk screen we imprinted about 300 envelopes and have about 130 unique date Aug. 21st era postmarks.

Our studies include a Verified plate flaw on the 13c Independance Hall stamp and several other varieties of US issues.

      We have been conducting a survey of the 120 + post offices that has Eclipse cancels on the August 21st date, and before.  We have sent out a survey to over 100 places and to date have had responses from over 40 places.

While we will not publish details prior to our planned exhibit, we seem to have results so far that about 60 percent of the cancels reported were on the day and 40 percent were given after ward. Thus mail-ins likely are less that the total reported so far.

    From the estimated over 74,000 cancels that the reporting post offices have told us they provided as of 6 May, we project that there were well over 100,000 Eclipse date covers obtained. Many of these are by non-collectors. Most had no cachet.  Any details gladly received.  We do note that in January a Book was published that shows and lists ALL eclipse cancels for this event. Our effort is to pin down what sites had the most and those with the fewest cancels.

    We have sent out our third , and final, survey to 52 of the post offices that have not supplied data.  The Rocky Mountain Philatelic Library has published our initial feature article in SCRIBBLINGS  Sept-October issue.  Initial pages of our exhibit (160) are 80% complete and the article gives a few results.